MACA Infrastructure supports storm clean-up in Victoria
Following the recent major storm events across Victoria, the team at MACA Infrastructure (Western Region Maintenance), have begun assisting storm damage recovery in some of the harder hit areas of Trentham and Daylesford.
Storm damage, and resulting floods, has left hundreds of homes significantly damaged and thousands without power. Many homes have become uninhabitable for residents.
MACA Infrastructure has been working collaboratively with a variety of stakeholders, including Department of Transport, Hepburn Shire, SES, CFA, DELWP and the local communities, to be at the forefront of clean-up efforts in these affected areas.
For over a week, the team has been working tirelessly, day and night, to clear fallen trees and debris that blocked roadways and prevented emergency services from accessing the affected townships. Since then, many residents have now been able to safely return to their properties as emergency services continue recovery efforts in the damaged areas.
The fallen timber from these events, will be harvested to supply raw materials to the area, with the remaining being mulched and placed amongst the surrounding local communities.
With a strong commitment to our core values of People First and Community, MACA will continue to work with all stakeholders over the coming months, to ensure the clean-up is complete.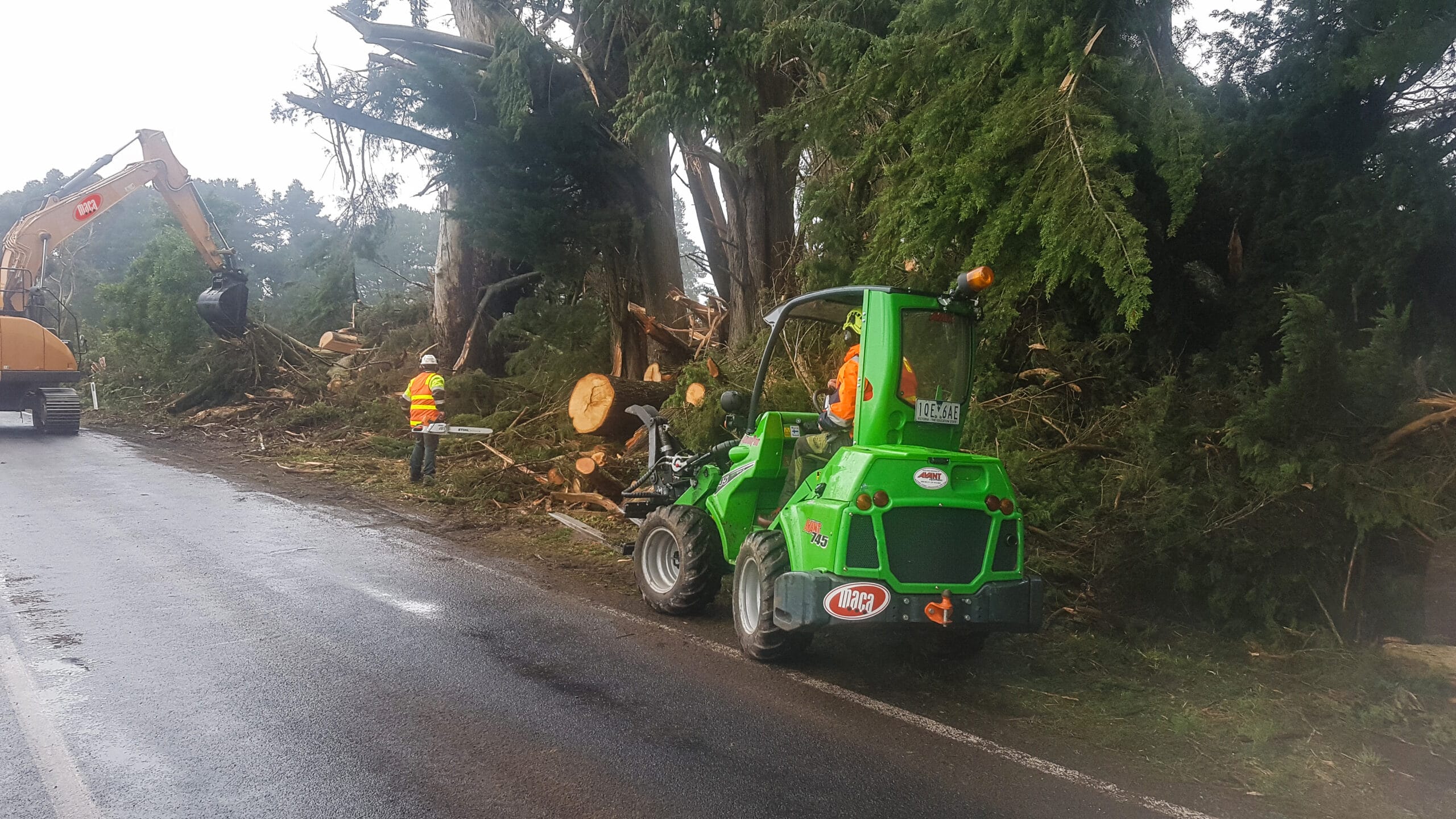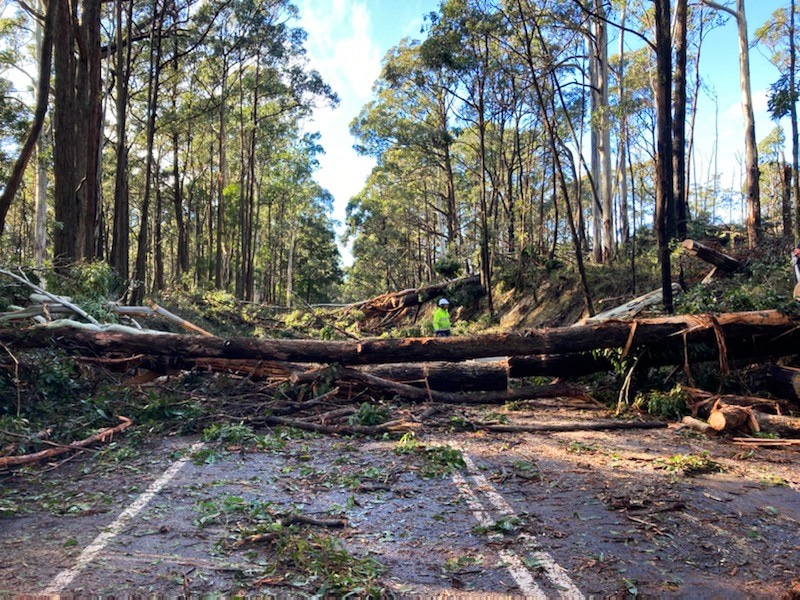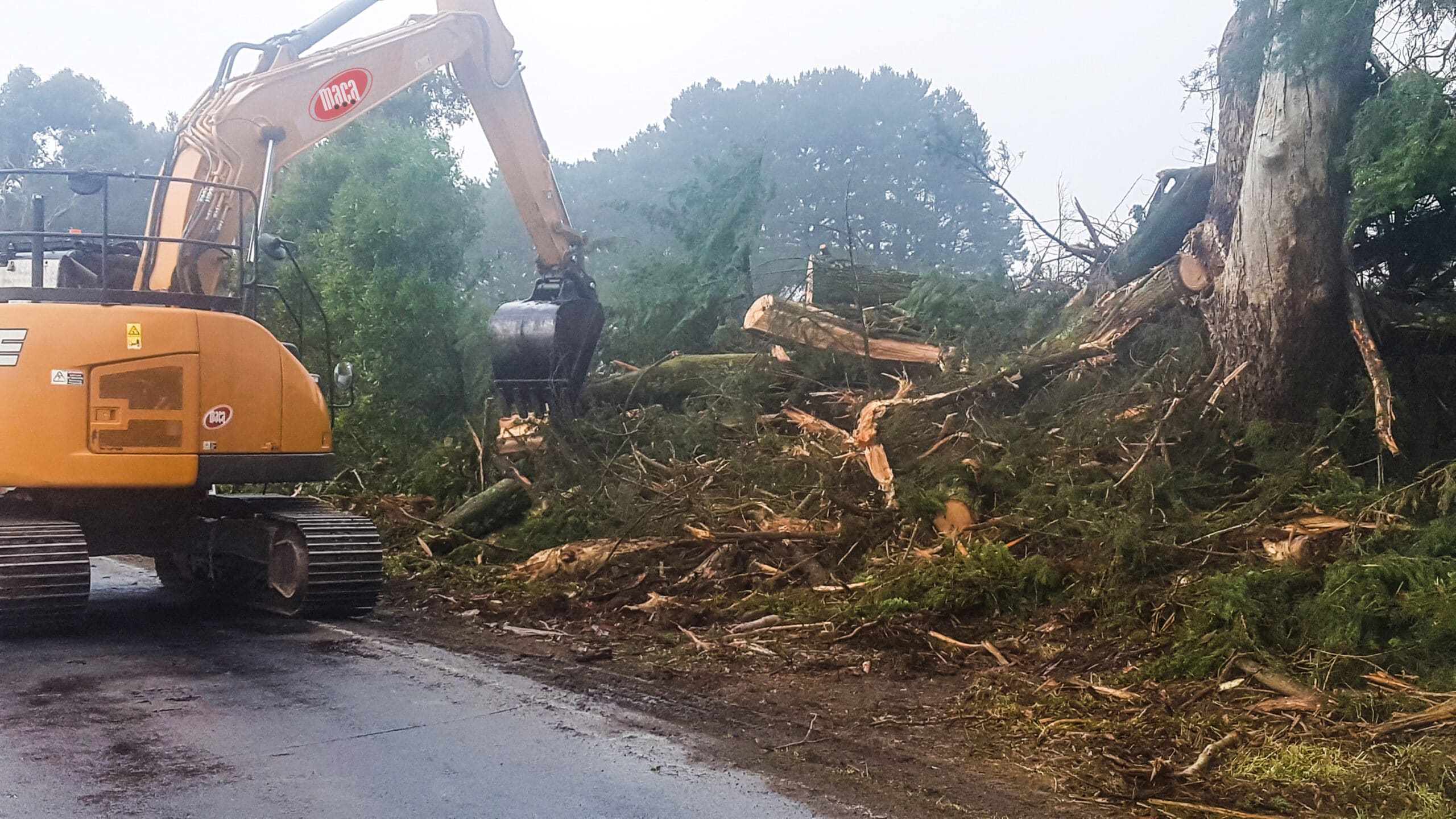 For media enquiries, please contact communications@maca.net.au