MACA's Super Swim Challenge
MACA is a proud event partner of the annual Starlight Super Swim Challenge, helping to support Starlight's mission of bringing fun, joy and laughter to the lives of sick kids and their families across Australia.
Collectively, this year's Super Swim Challenge raised over $2 million! This incredible achievement will help Starlight brighten the lives of over 51,300 sick kids in Australia.
Welshpool employees Larrisa Gittos (Training Tech Writer) and Minh Nguyen (Project Accountant) were two swimmers part of the MACA Fins swim team. Altogether, the team raised over $1.5K!
We sat down with Larrisa and Minh to dive into their Super Swim experience.
Read about Larrisa's journey below:
"In early 2020, I begun swimming whilst onsite with a goal to participate in open water swimming events later in the year. COVID-19 then struck and all pools closed. After the pools reopened in mid-2020, I did not return to swimming on a regular basis.
However, when the Starlight Super Swim Challenge was announced it provided me with an excellent opportunity to raise funds for an organisation that provides support for seriously ill children and their families. The swim provided me with a challenge and commitment to swim regularly.
After work, Monday to Friday, I swam at Aqualife in Carlise which is located just 5 minutes from the Welshpool office. This was an awesome way to finish a day's work.
Another MACA Fins team member at the Welshpool office was Minh Nguyen. We regularly spurred each other along during the 30 days and celebrated our swimming milestones together.
On reflection, I know it was my choice to participate in the Starlight Super Swim Challenge, whereas seriously ill children and families do not have the luxury of choosing their situation. On the days I did not feel like swimming, it clashed with the weather, work commitments or my social life, I reminded myself of that.
Initially, I thought it would be quite challenging to ask for sponsorship. However, my MACA sponsors were so willing to donate towards my swim, their generosity helped me raise much more than I thought I could.
I would encourage anyone who was curious about giving this challenge a go, when it comes up next year, JUST DO IT.
I raised funds for a good cause, got fit, had fun, made some new work friends and I am ready for the next physical fundraising challenge. Bring it on!"
Read about Minh's journey below:
"Not long before the Super Swim challenge was announced, I returned to swimming at my local pool Cannington Leisureplex. When the Super Swim Challenge announcement email came out at work, and with a little convincing from my colleague Larrisa, I signed up for the challenge. I am so glad I did!
I joined the challenge in hopes to raise funds for Starlight's mission of helping improve the lives of sick kids all over Australia. But the challenge also taught me the commitment and resilience one must have to achieve their goals, as well as the endorphins it generates after each splash!
I aim to keep swimming and to participate in the 2022 Super Swim Challenge."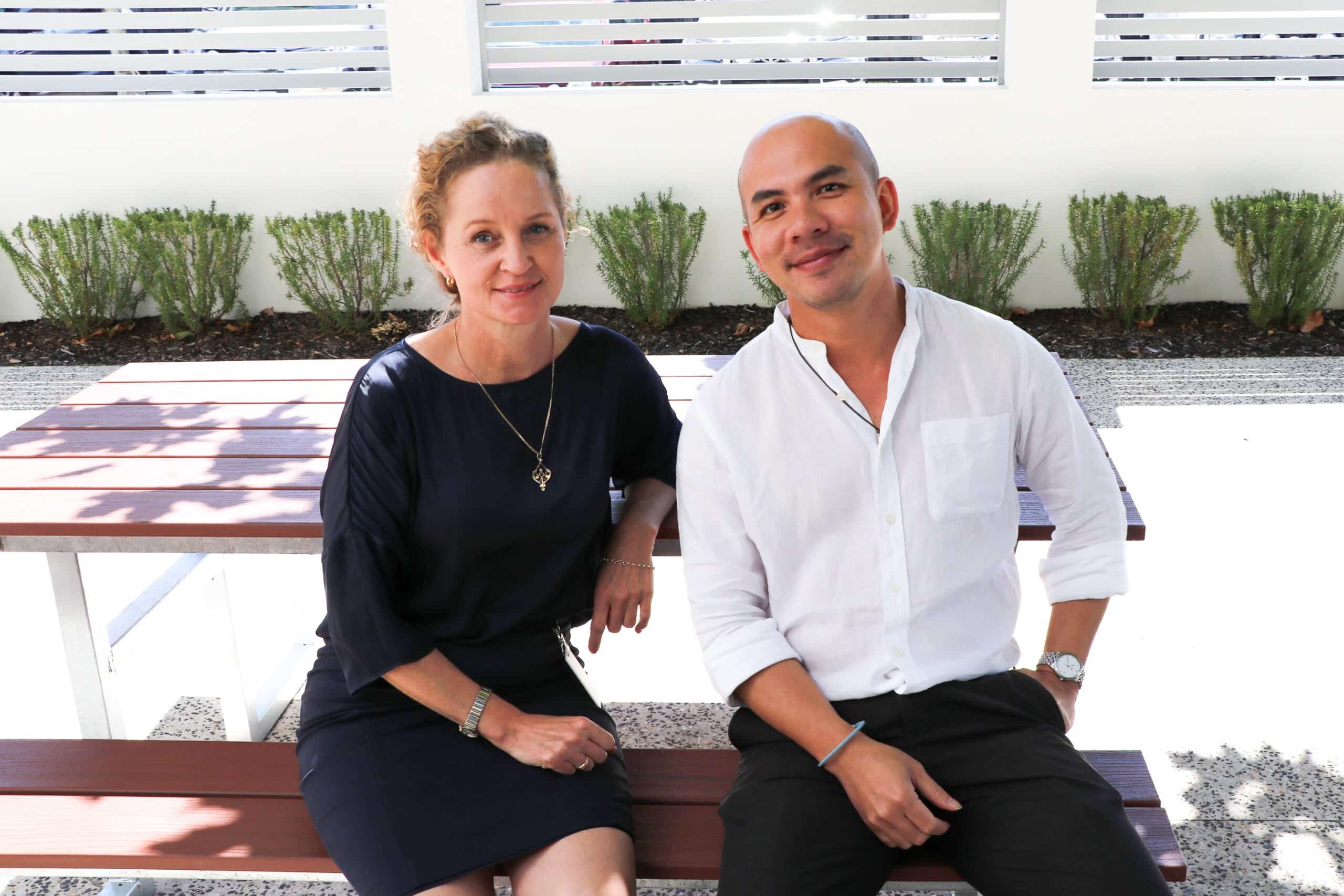 Well done to you both, amazing efforts!