Meet Harry
Harry is a Heavy Duty Fitter apprentice at Moolart Well. 
Harry began his journey with MACA as a first year Heavy Duty Fitter apprentice based at our Welshpool Workshop. Since then, Harry has had the opportunity to work across four different sites, leading to where he is now, working as a third year apprentice at Moolart Well.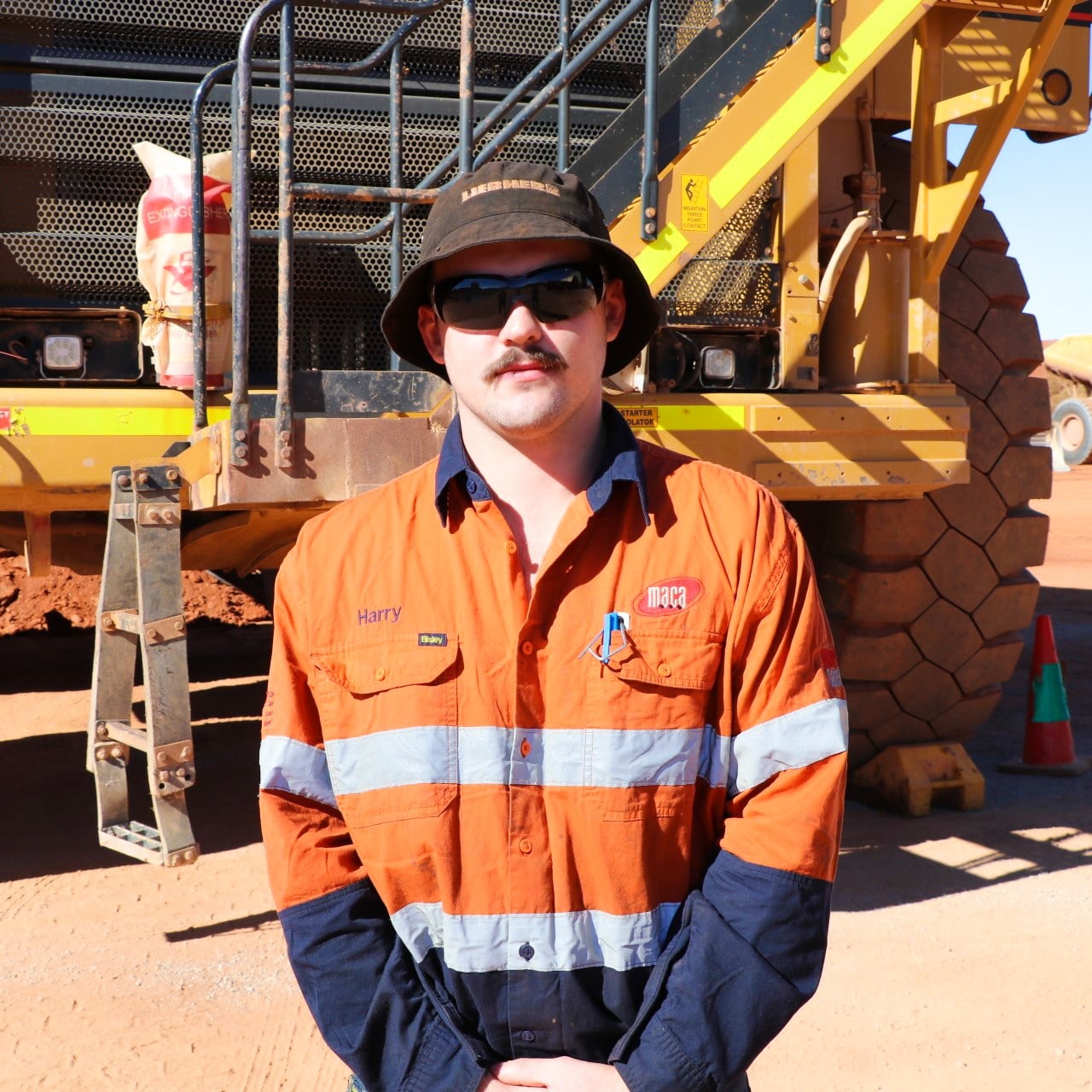 Harry said his long-standing interest in cars is what initially attracted him to pursing a HD Fitter trade.
"I like cars, working with my hands and I don't mind getting dirty. My old man was a Fitter, and I always knew I wanted to go into a trade. There is also a high demand for HD Fitters at the moment, with good money to be earned", said Harry.
Harry says he enjoys both the interesting and challenging aspects of his role.
"A lot of work in the Welshpool Workshop is focused on rebuilds – stripping things down and putting them together again," said Harry.
Harry's advice to anyone thinking of doing a trade, is not to second guess it.
"Grab the opportunity with both hands! Things can be hard one day but will be easier the next. You won't regret it", said Harry.
At MACA we strive to uphold our values, including People First, whilst supporting our apprentices for the future of our business.
"I work in a close knit team, with a great bunch of people. MACA has looked after me as an apprentice, and have always been flexible and understanding," said Harry.
If you'd like to find out more about opportunities at MACA you can view our careers page at www.maca.net.au/careers