Meet Jason
Jason is a Heavy Duty Fitter at Moolart Well.
Jason started with MACA as a first year apprentice, based at our Maintenance Workshop in Welshpool. During his apprenticeship, Jason worked at Garden Well for two years before completing his final year at Moolart Well, where he now works as a fully qualified HD Fitter.
Jason's interest in a mechanical trade sparked during his school years and is strengthened by his love for cars and racing dirt bikes.
"Before MACA offered me the apprenticeship, I completed work experience at various places, including MACA", said Jason.
"I most enjoy the opportunities to get on site, get involved and working on machines by myself. You get to figure things out yourself and learn, but you know that there are always people around you to help you if you need", said Jason.
A typical day for Jason is not so typical. He most enjoys the variety of his role.
"I get to work on a range of different equipment throughout the day. From dump trucks, graders, loaders and diggers in breakdowns, to repairs and inspections. I get to do a bit of everything and rotate through different jobs", said Jason.
Jason's advice to anyone considering a trade is to jump in and don't be afraid.
"You may not know a lot in the beginning, but things will eventually come to you as you learn and gain experience, skills and advice from others. Try to be involved as much as you can and ask questions", said Jason.
At MACA, we strive to continuously improve in all areas of the business which helps us to consistently exceed our client's expectations in the delivery of projects.
"At Moolart, we are trialing having dedicated pit fitters. This means that whenever there are breakdowns, these people are the ones to go and fix the problem. This is the type of work that interests me, so I'm really looking forward to my future on site", said Jason.
The best thing about our people is the dedication and passion they bring to work each day. Thank you for being such a valuable member of the MACA team, Jason.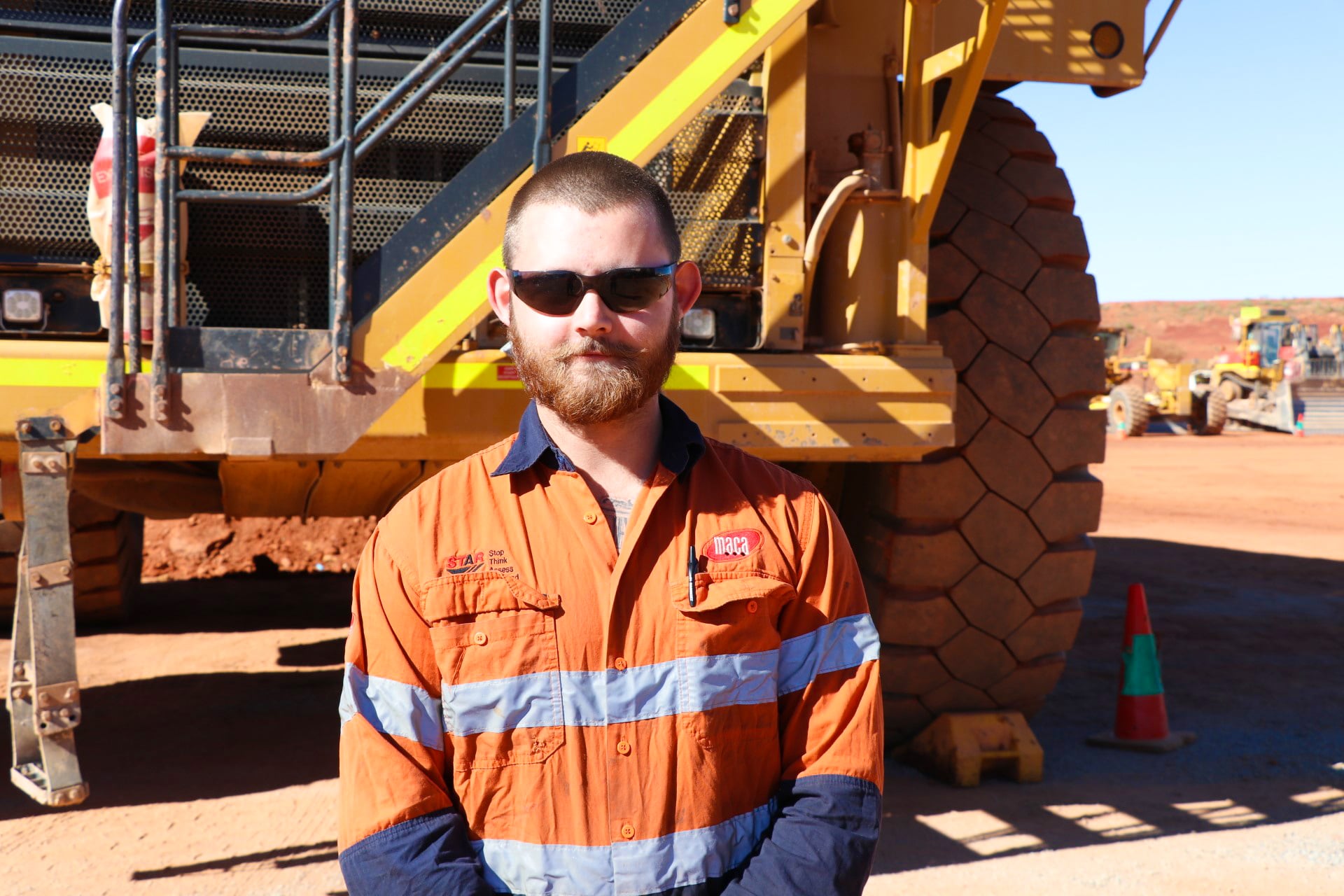 If you'd like to find out more about opportunities at MACA visit our careers page.