Meet Rachel
Rachel is a Trainer Assessor at Moolart Well.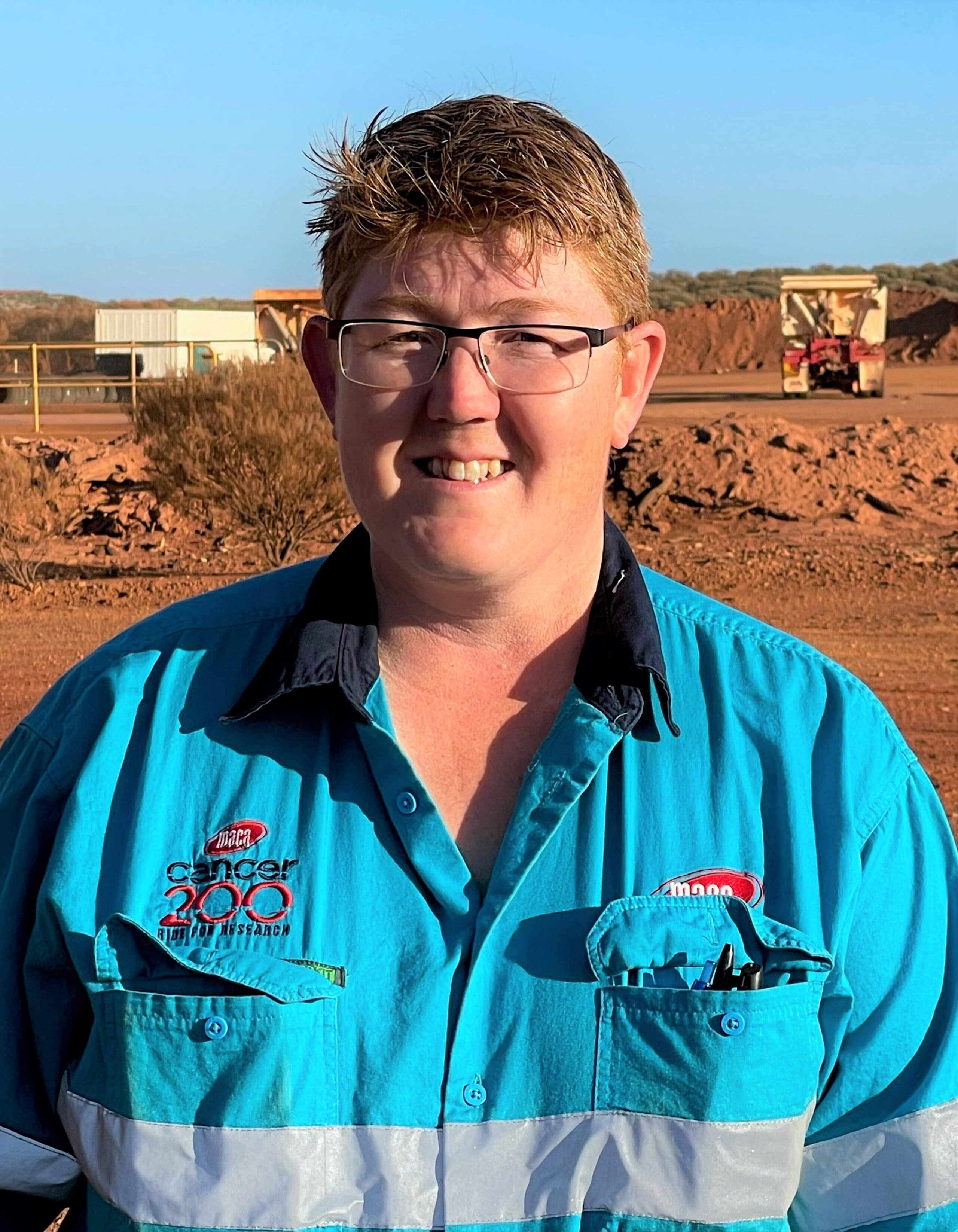 When joining the mining industry over 14 years ago, Rachel was looking for a lifestyle change. Previously working in Bomb Crew and Processing, Rachel joined MACA over 6 years ago and has since been to six different sites working in her current role in Production.
Rachel's most enjoyable aspect of working at MACA is the support provided for professional development and career growth.
"I personally know of many situations where MACA has supported people through major, difficult personal events and looked after them. MACA puts its people first", said Rachel.
Rachel's advice to anyone interested in joining MACA or the industry is to focus on the Triple A's – Attitude, Aptitude and Attendance. With a good attitude, a little aptitude and good attendance, anyone can build a successful career in mining.
"FIFO suits my lifestyle. I enjoy my dedicated week off to travel and spend time with family and friends. I do miss out on some special events, but FIFO has given me financial security and flexibility outside of work".
The future of mining at MACA is exciting, and like many, Rachel is eager for the future opportunities that may arise including a virtual training perspective.
"We could potentially teach Green Operators how to do a pre-start without leaving the office or change how we train people in machines where there are no dickie seats, like excavators, dozers or graders."
The future is an exciting prospect at MACA, and we are thrilled to have people like Rachel in our team to support us along the way.
If you'd like to find out more about opportunities at MACA visit our careers page.