Team MACA Riding to Support Youth Mental Health
MACA's Ride for Youth team are riding to raise vital funds for Youth Focus, a leading not-for-profit organisation that delivers innovative and accessible mental health services to help at-risk young people across WA. This will be MACA's 9th year supporting Youth Focus and the mental wellbeing of West Australian youth.
Team MACA comprises of MACA employees, Martin Pratt, Chris Pearson and Ben Williams plus non MACA employees, Brad Miller, Mark Lynn and Peter Marcakis. The six riders will take part in the 700km ride through the wheatbelt, from Albany to Perth, to support Youth Focus's mission of preventing suicide and depression in young people.
From 23-27 March, riders will cycle through towns in WA's South West, visiting high schools in Kojonup, Katanning, Wagin, Narrogin and Mandurah, to discuss mental health issues and outline the services readily available to students through Youth Focus.
Youth Focus employs more than 50 registered mental health professionals who have experience working with young people and families, to assist with mental health issues. Collectively, these mental health professionals see an average of 500 active clients at any one time and spend an average of 22 weeks working with each young person.
Young people can access this service without a referral, at no cost and for an unlimited number of sessions. This free service is made available to WA youth thanks to the generous support of the community.
To donate to Team MACA visit: Teams – Hawaiian Ride for Youth
To get involved or find out more visit: https://www.rideforyouth.com.au/ or contact Martin Pratt (martin.pratt@maca.net.au)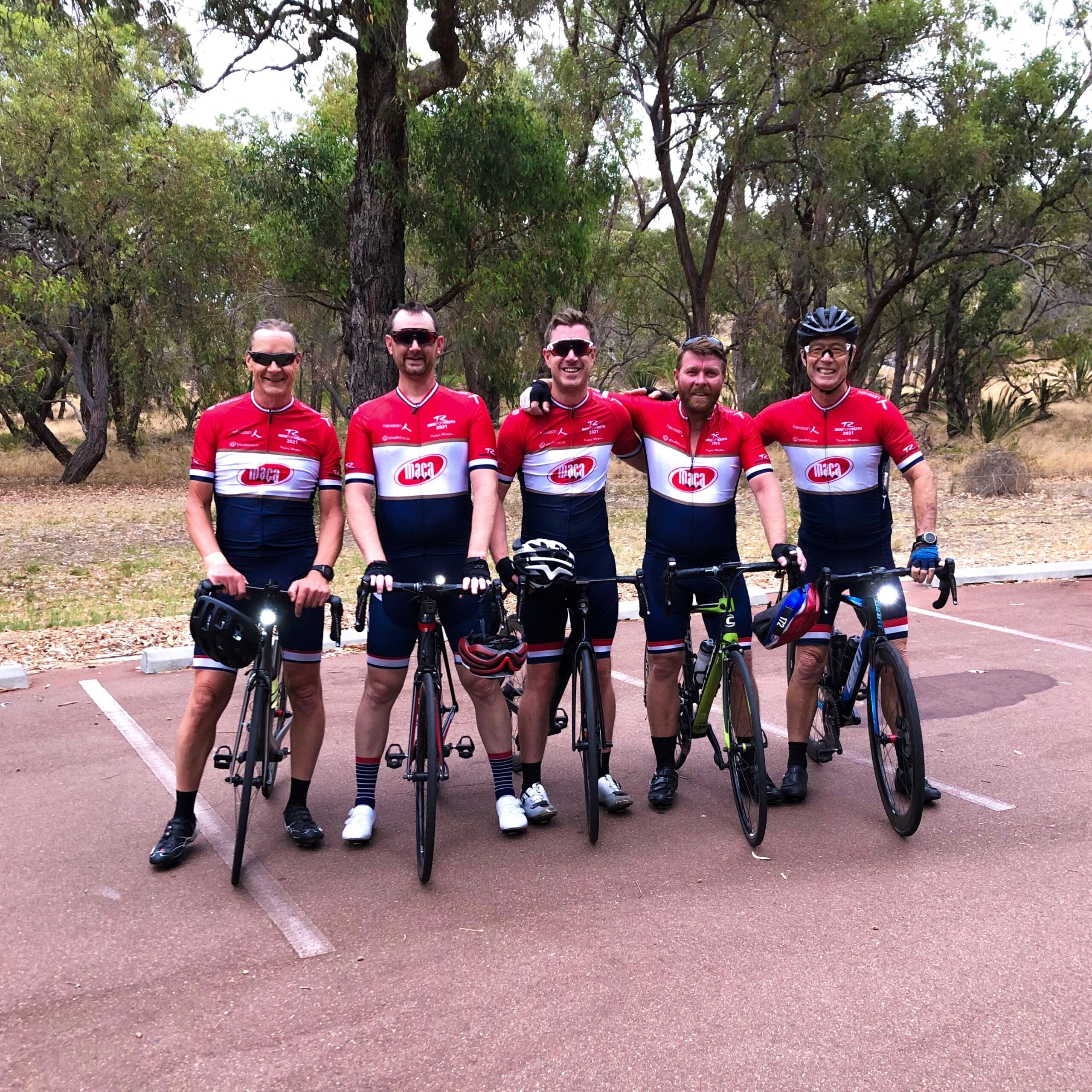 (L to R: Martin Pratt, Brad Miller, Chris Pearson, Ben Williams and Mark Lynn)