We are excited to announce MACA's continued partnership with Perth Children's Hospital Foundation (PCHF) in establishing WA's first Paediatric Simulation Training Fellowship Program.
Simulation-based education is one of the best ways for healthcare professionals to improve their clinical practice in realistic, high pressure situations without involving patients.
Previously, MACA helped fund Australia's first school aged human simulation patient known as Lil MACA. The simulator enables health professionals to practice skills, communication, leadership and teamwork in a safe learning environment for emergency situations and clinical challenges.
PCHF Chief Executive Officer, Carrick Robinson says, "We are proud to be partnering with MACA to provide ongoing training opportunities for staff within Perth Children's Hospital.
The simulation suite at the hospital is one of the best examples in the world – and through this fellowship program, we can continue to nurture the next generation of health professionals to help WA's sickest children get well and stay well."
The MACA Paediatric Simulation Education Fellowship is the only program that ensures the ongoing training of healthcare professionals through realistic simulation training suites located at Perth Children's Hospital. Over 3 years, three fellows will be recruited for a six-month training period.
Dr Prasanthy Hamsanathan, a specialised general paediatrician, and said she is delighted to be the Foundation's Simulation Fellow.
"I am excited for the opportunity to develop a safe, collaborative and non-threatening simulation environment at PCH which will provide an immersive education experience and improve outcomes for WA's paediatric population," said Dr Hamsanathan.
Front line medical workers and trauma teams never know what they will face from one day to the next but realise that they need to be ready for all possibilities. This partnership will help prepare healthcare professionals, thereby improving the quality of care available to children in Western Australia. Tomorrow's children will reap the benefits.
At MACA, we know we can make an impact through the contributions and support we give to our communities. We are proud to be contributing to innovative and life-changing health care in Western Australia.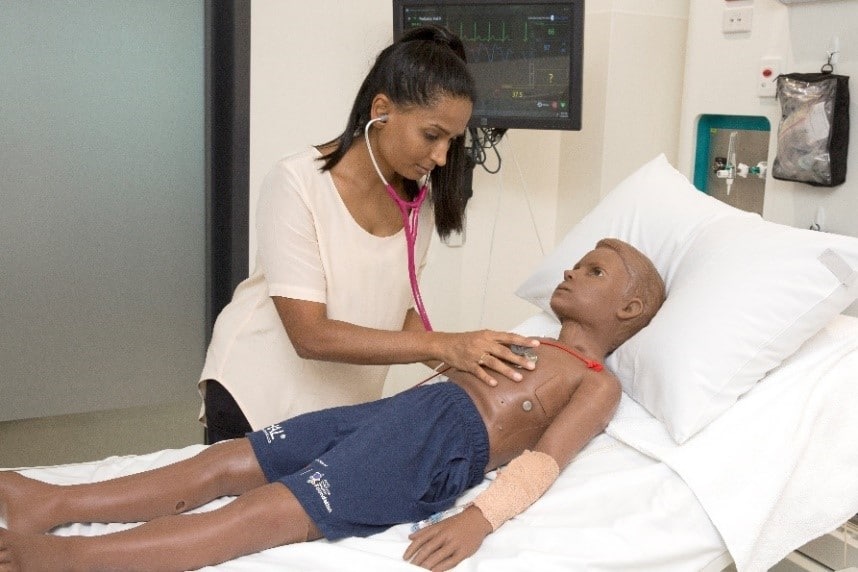 For media enquiries, please contact communications@maca.net.au