Earlier this month, MACA participated in the annual Working Spirit Military to Civilian Career Summit at the Perth Convention and Exhibition Centre.
The event provides the opportunity for employers to connect with Reservists, Veterans and serving the Australian Defence Force who may be looking for a career change into civilian life.
Employees, Rick Nardi, Cormac Mullarkey, Eanna Mannion and Caitlin Rosenberg hosted a MACA booth at the event to provide attendees insight into career opportunities, job preparation and transition support with MACA.
Thank you to Working Spirit Ltd for hosting the event and helping businesses capture the talent of Military Members and Veterans.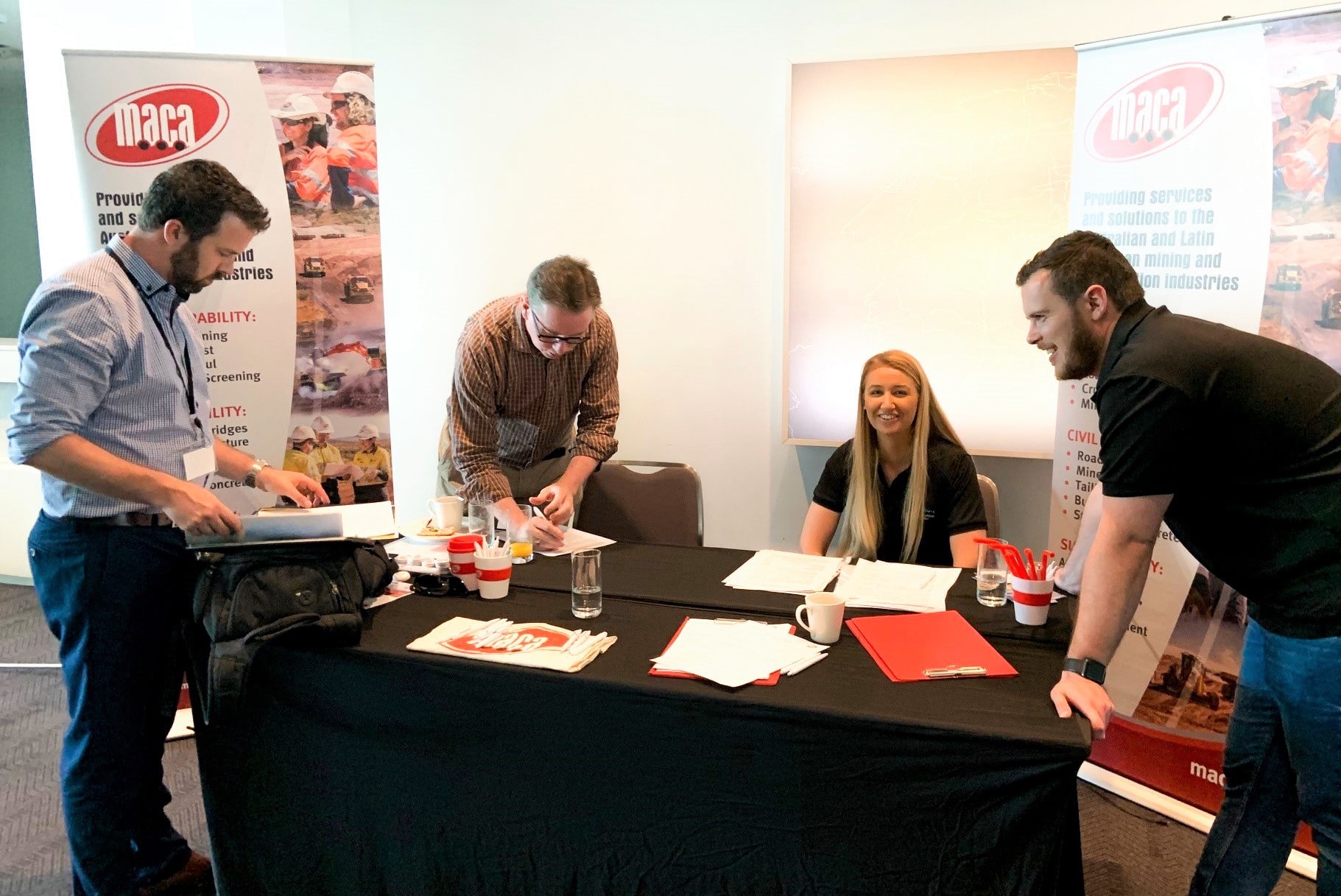 If you are interested in a career with MACA, check out our careers page www.maca.net.au/careers