Meet Josh, Country Manager for the Okvau Gold project in Cambodia, Southeast Asia.
Josh joined the MACA team 13 years ago as a Graduate Mining Engineer. Since then, he has worked on more than 12 projects across different commodities and countries.
"I started on the blast crew and learning how to operate machinery. I then progressed to shotfiring, shift supervisor, and drill and blast supervisor, before taking on management roles such as Project Engineer and Project Manager."
Throughout his time with MACA, Josh spent five years working in Brazil and nearly two years now in Cambodia.
"Working overseas, I feel we've had the opportunity to change people's lives. We've introduced people to the industry and skilled them in a profession that they can take with them for life.
"Seeing people develop their careers and learn new skills has been extremely rewarding," said Josh.
Josh said he has always appreciated the autonomy and trust MACA shows its people.
"The people and company values have helped me to become a better leader and a better person.
"I chose to work for MACA because I was certain that with them, I would be able to gain the best practical experience. I turned down graduate programs with tier one companies to join MACA because I knew I'd get experience that all engineers should strive for early in their careers and it's paid off.
"I've had the opportunity to work overseas, study abroad, travel the globe, gain excellent hands-on experience, and progress into management roles from a young age. Nowhere else could've provided me with the equivalent opportunities," said Josh.
Josh is looking forward to taking on new and exciting challenges.
"Industry-wise, I feel we are in a great position to not only capitalise on global decarbonisation and electrification of vehicles, but to be a driver, innovator, and a service leader behind the change."
When he's not at work, Josh can be found on the water fishing or traveling overseas.
"If I've got the opportunity to travel it would be to one of the charities my friends and I support in Uganda, Mengo Youth Development Link, a charity that MACA has continued to support for over ten years."
Thank you for sharing your story, Josh. We love having you on the team!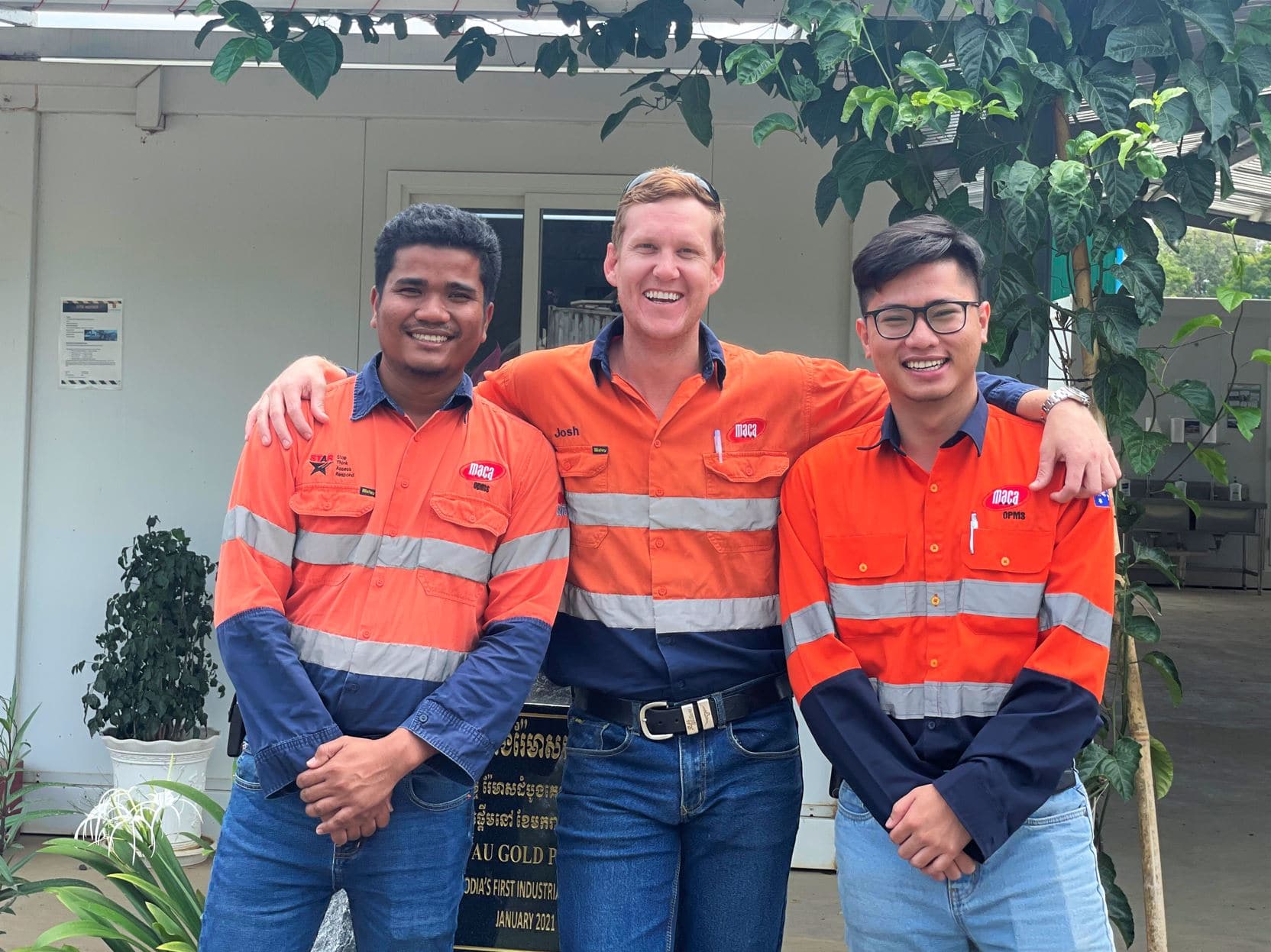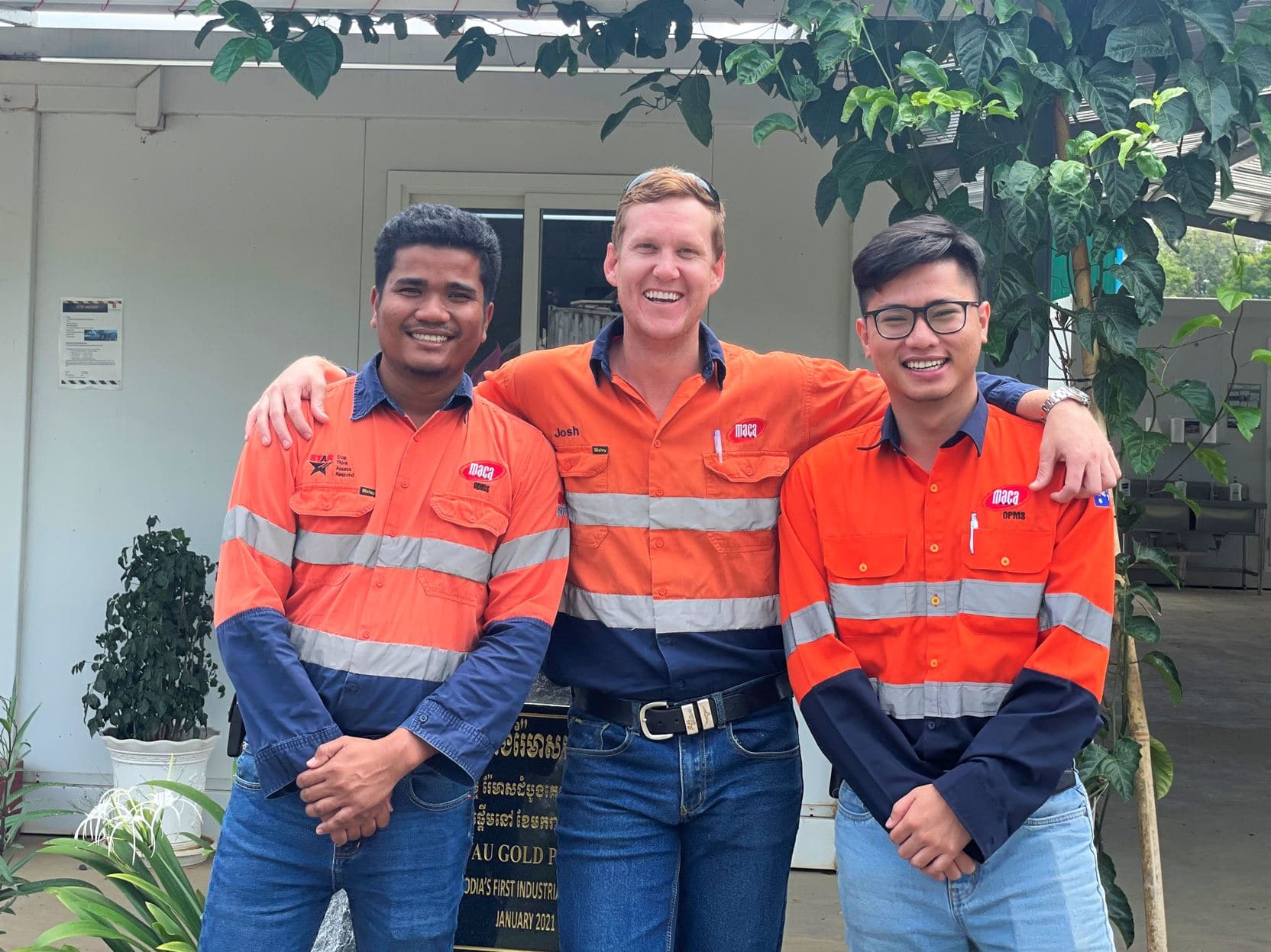 Left to right: Panha Man, Josh Redmond, and Kolbot Bou
Interested in a career like Josh's? Click here to browse current opportunities.